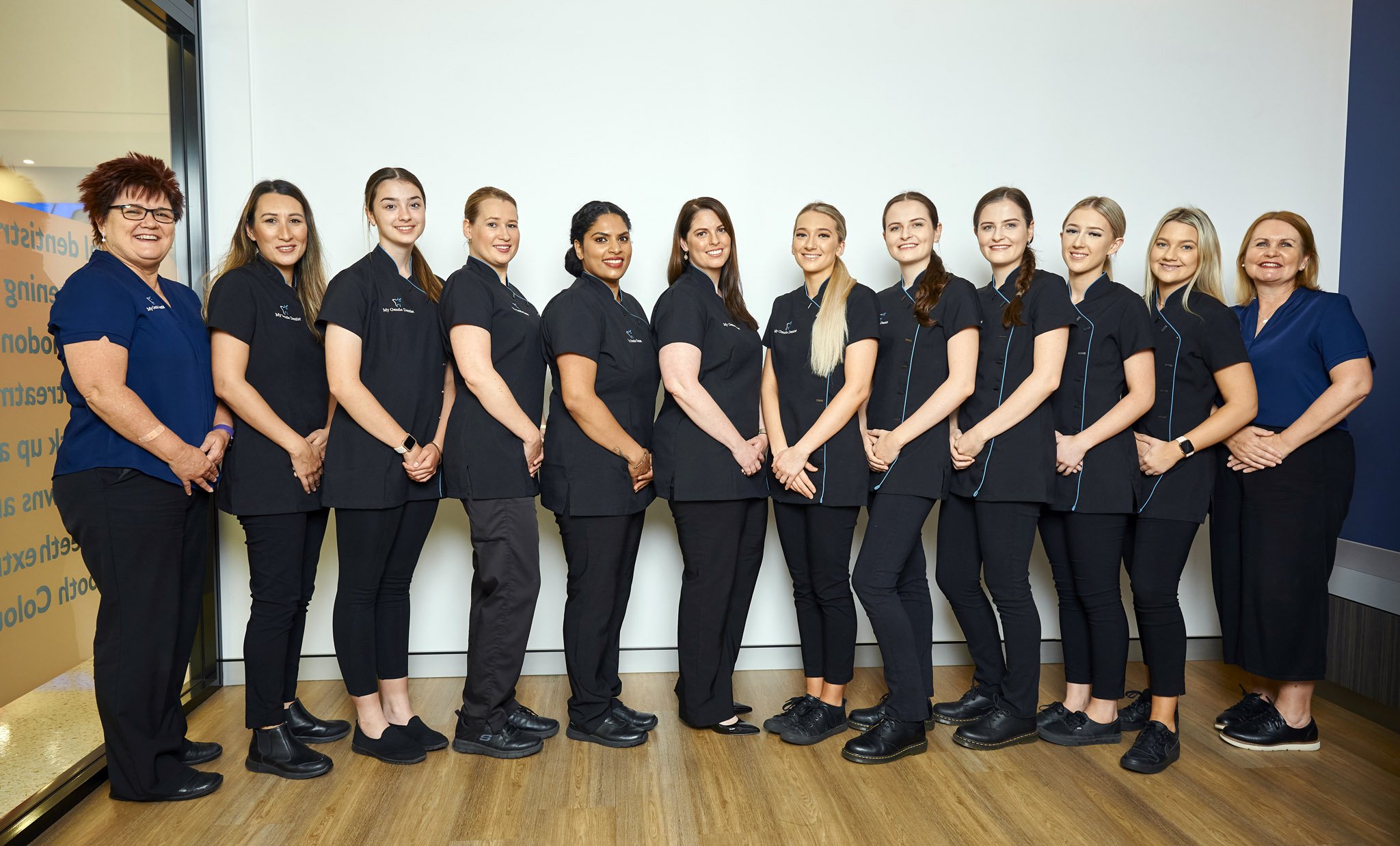 Our experienced and talented dental team is committed to working with you and your family to create a comfortable, stress-free, and rewarding dental experience every time you visit our practice. We are pleased to welcome you and your family, and we look forward to working with you. Perhaps., the most experienced team of Dentists in North Brisbane.
We treat people,not Just Teeth.
Our Practice Manager Nikki joined the Brookside dental team in October 2015. Nikki always strives to achieve great customer satisfaction and endeavours to provide the best possible care for every patient. She strongly believes in the benefit of developing a happy and efficient work environment. Amongst many things, Nikki has also completed her Certificate 3 in dental assisting.

Nikki loves spending her spare time with her two children, who attend local schools. Her daughter Abbey helps out in the surgery during the school holidays. Nikki enjoys socialising with friends and family, going to musical performances, catching the latest flick at the cinema and listening to music from the decades.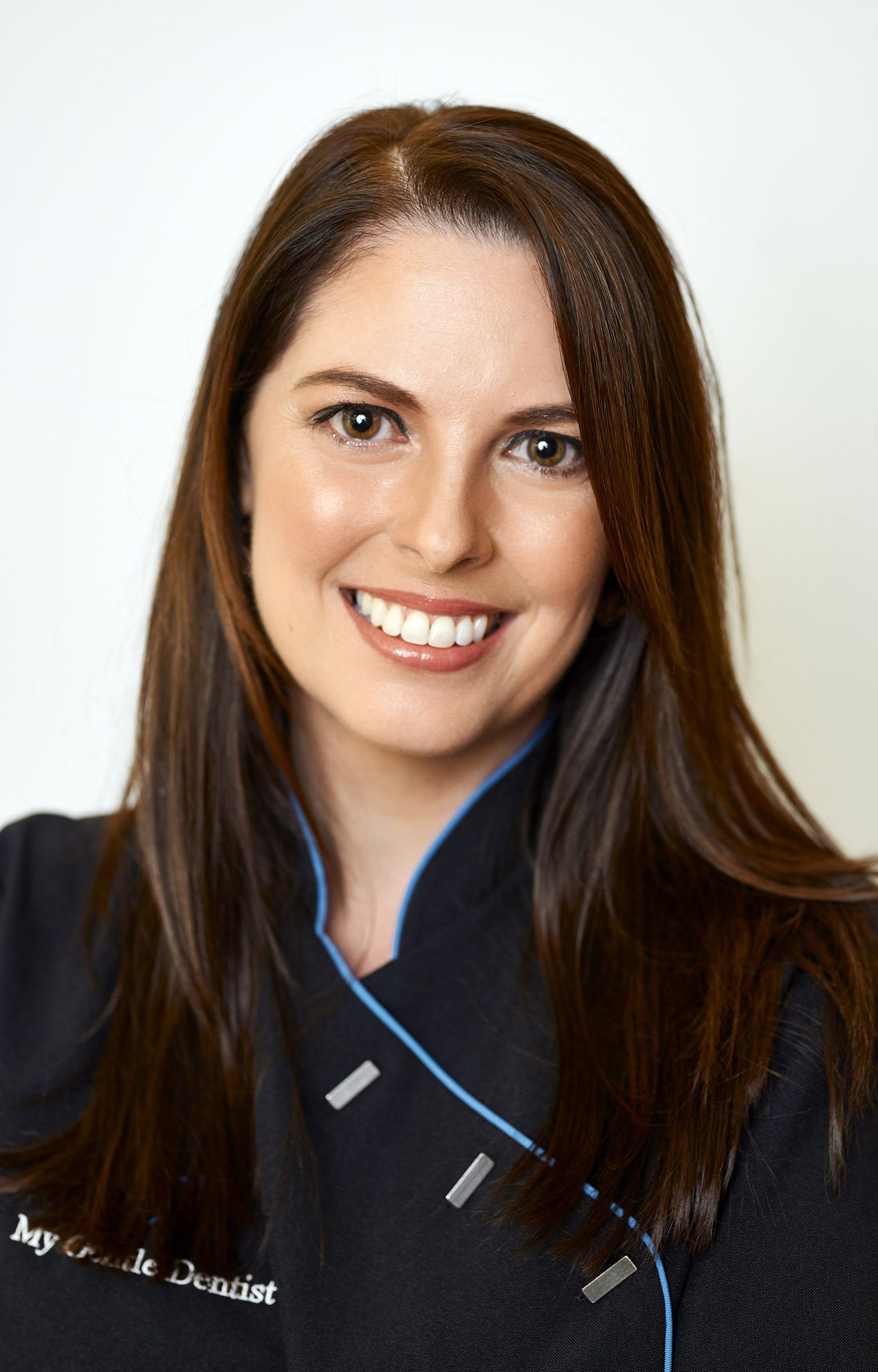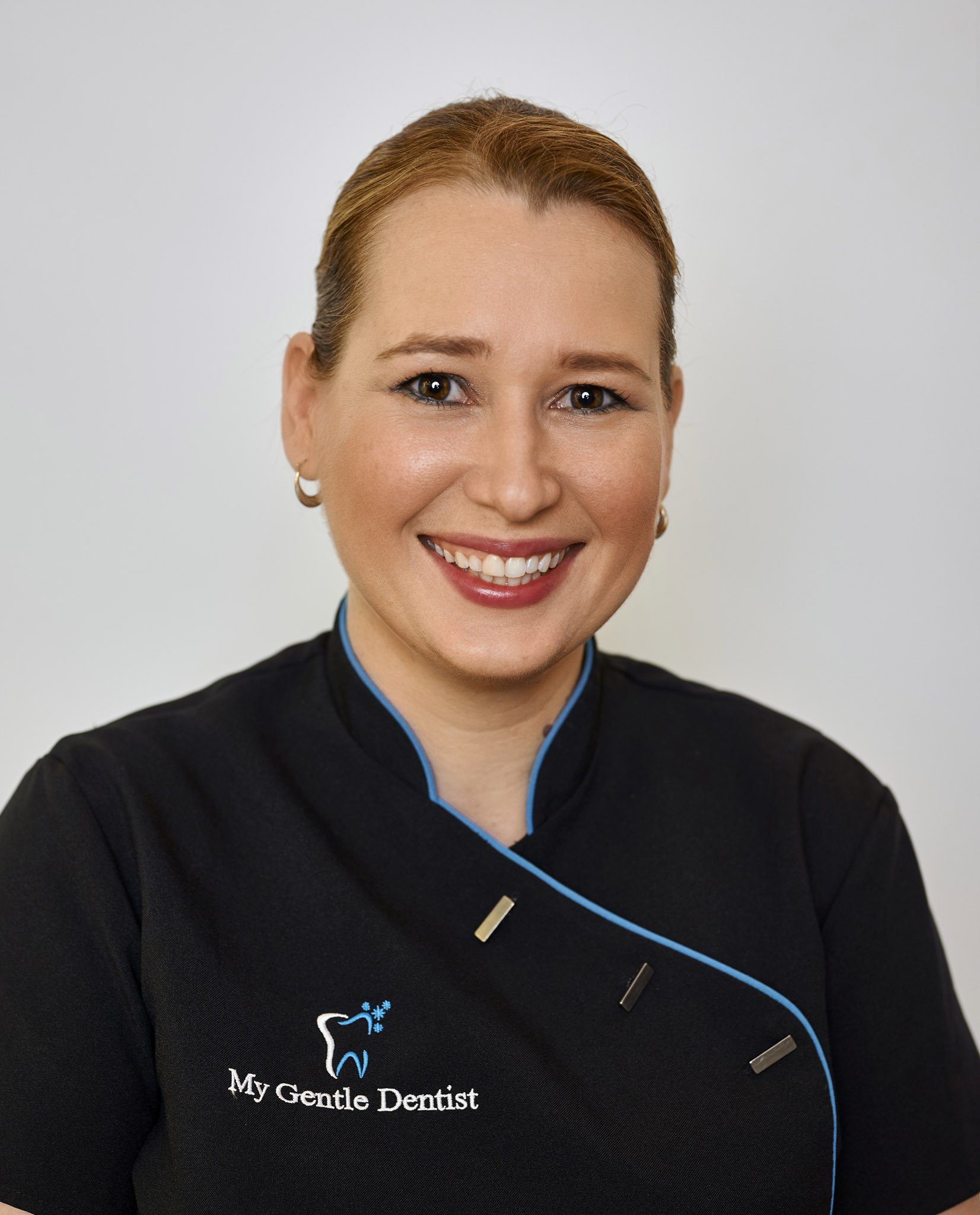 Leah embodies a friendly and bubbly personality that will make you feel at ease whilst feeling relaxed and nurtured. Leah has been working in the dental industry since 2016 and joined the team at Brookside in 2019. Leah has completed her certificate 3 in dental assisting as well as a certificate 4 in oral health.

Leah's hobbies include sewing and baking.
Sree – Dental Nurse and Receptionist
Sree moved to Australia with her husband in 2013 to pursue higher education. She has been in the dental profession for over eight years now. Sree started her career as a dentist in India and now enjoys working as a dental nurse and receptionist at My Gentle Dentist Brookside. Her desire to help others keeps her invested in the profession, therefore allowing her to give each patient the best care possible.

Sree enjoys travelling and spending time with her husband and son. She has a great passion for cooking and loves to recreate recipes with her own twist.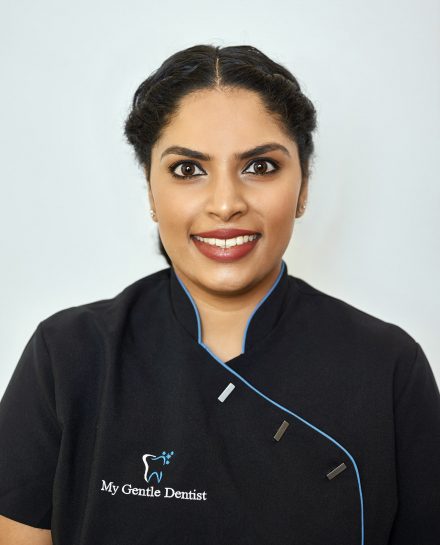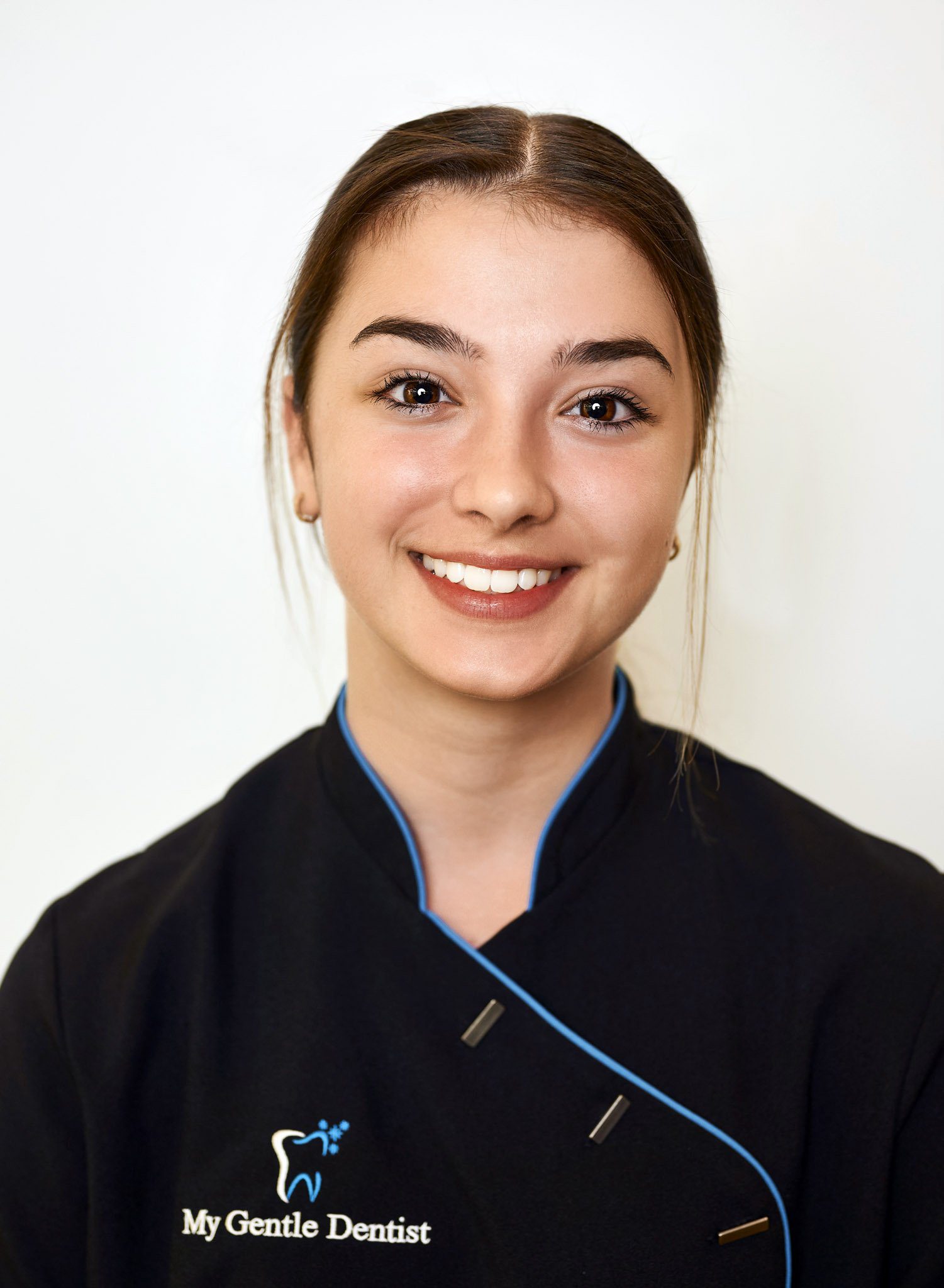 Abbey – Dental Nurse and Receptionist
Abbey is currently attending Mt Maria College, completing her senior years in high school. She has been a dental assistant at Brookside for almost 4 years and enjoys having the opportunity to gain extensive knowledge in the dental industry.
Abbey strives towards ensuring that her patients are treated with ultimate kindness and compassion and are made as comfortable as possible.
Once graduating high school, Abbey hopes to be accepted into the University of Queensland (UQ), studying medicine, ultimately having the ability to help young children.
In her spare time, Abbey is a competitive dancer who shares her love for dance through the kids that she teaches.
Sarah – Dental Nurse and Receptionist
Sarah joined the team at My Gentle Dentist Brookside in 2019.
Whilst undergoing her own orthodontic treatment, an interest in oral health developed, and this lead to further studies.
Sarah loves passing on dental hygiene practices to her two young children, setting them up for healthier teeth and gums.
Other personal interests include interior design and architecture.